We plan to come back in 2023
Our Spa Team is famous for creating a relaxed natural dental experience! We would love to meet you in the near future!
Please use the contact form on this page to let us know if you are interested. Until then we have special arrangements in place for new and our valued enrolled patients, please check this page: Contact & Emergencies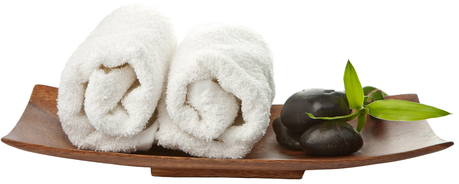 The health condition of your mouth is of huge importance for your overall health and well being. Four issues determine how fast you will age: your state of happiness (yes teeth to smile :),  oral infections, gum disease (periodontitis) and chemical poisoning. In the video you can learn more about this.
MORE VITAMINS, MORE GREENS AND LOTS LESS SUGAR
We are what we eat. Convenience food and beverages are directly affecting our life expectancy. Sugar is our addiction and enemy, vitamins is what we lack. The documentary "The Truth about sugar" is a real eye opener. Read more about food, honey, toxic toothpaste and fluorides: use the link button
You can book a consultation talk about any subject during this period. We can help with giving suggestions on how to circumvent issues with not so optimal dentistry offered in some places. More about this in the (e- and printed )book that will come out in a few months.
Information about home remedies is available on this page:
Contact & Emergencies
When you miss our famous interdental woodsticks, you can order these online and at the same time you will support us too in our effort to create a more beautiful dentistry world.
"Your narrative is important for us to know how to help you. I believe the new holistic science of the microbiome terrain has proven that 'the germ theory' is outdated and is now exploited for other means. I believe in creating a more beautiful world without excessive and coerced biosecurity and more individual responsibility. I have written a book that will be published soon to expose the commercial and unnecessary destructive side of dentistry, the incredible size of fraud in corporate medicine and the alternative path open to all of us.
Dr. Fre(d), NZDSOS.com co-founder"
When you fill the form on this page, we'll get back to you as soon as possible.