Dr. Fre(d)Timmermans is on sabbatical, he himself deregistered per 30th September 2022 for no longer wanting to be exposed to coercion by the Ministry of Health and the DCNZ for exposing conflicting science around the Corona crisis and the experimental injections.
Together with a colleague MD he has nearly finished writing a book about his way of relaxing natural dentistry and the 'fear - industry' that tries to make us slaves of a perverse corrupted system.
But he is also working to create a training academy for dentists. Here the building blocks are offered to a new generation of dentists to learn B.R.A.C.E. Dentistry.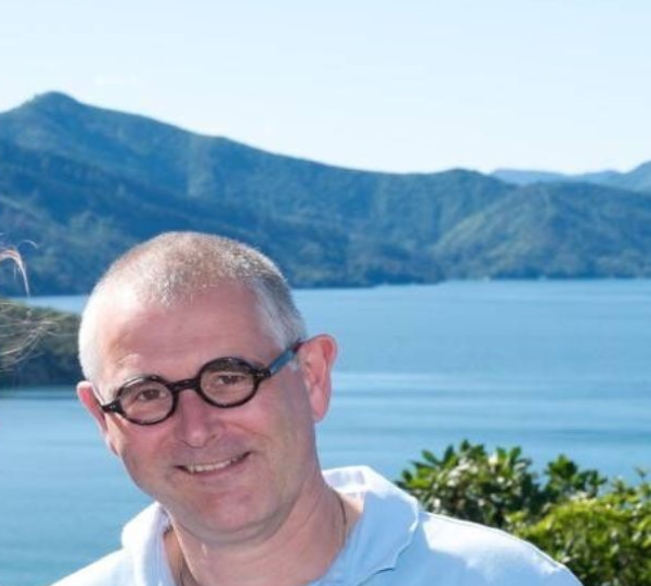 Meet the New Zealand Doctors who Speak Out with Science
After sending multiple emails to reassure all patients about the fear mongering around the corona issue and after making the Dental Council of New Zealand liable for not preventing the death of two healthy dentists shortly after they received the Covid shots, Dr Fred was forcibly silenced by the Dental Council for sending any more information to the outside world that was not in favour of the government narrative.
With forty other MD's and dentists he created the NZDSOS.com as a platform and organisation to create the platform for open scientific debate and free speech for doctors in New Zealand. This organisation has now several hundreds of doctors as members.
In the excellent documentary 'Silenced' you can learn more about this. Not only doctors were silenced but also journalists like Peter Williams.
Please check it out and you can also use this link: silenced.co.nz
At the moment there are a number of NZDSOS dentists in Nelson who are taking care of patients who like to have a pro-choice dentist. It is unlikely that there will be one in Picton in the direct future, although we are still hopeful for the longer term, as part of a learning centre for training B.R.A.C.E. Dentistry.
BRACED stands for Balanced Regenerative Artisan Compassionate Ecological Dentistry. This new type of dentistry will be launched soon with the publishing of dr. Fre(d)'s book "FREE YOUR SMILE"
For all that want to connect with dr Fred or with one of the Nelson NZDSOS doctors, please use the below form and we will get back to you.
Please stay free, in the spirit of love!
You can book a coaching consultation talk about any subject during this period. We can help with giving suggestions on how to circumvent issues with non holistic care for your individual situation. More about this in the (e- and printed) book that will come out in a few months.
Information about home remedies is available on this page:
Contact & Emergencies
When you miss our famous interdental woodsticks, you can order these online and at the same time you will support us too in our effort to create a more beautiful smiling world.
"Your narrative is important for us to know how to help you. I believe the new holistic science of the microbiome terrain has proven that 'the germ theory' is outdated and is now exploited for other means. I believe in creating a more beautiful world without excessive and coerced biosecurity and more individual responsibility. I have written a book that will be published soon to expose the commercial and unnecessary destructive side of dentistry, the incredible size of fraud in corporate medicine and the alternative path open to all of us.
Dr. Fre(d), NZDSOS.com co-founder"
When you fill the form on this page, we'll get back to you as soon as possible.